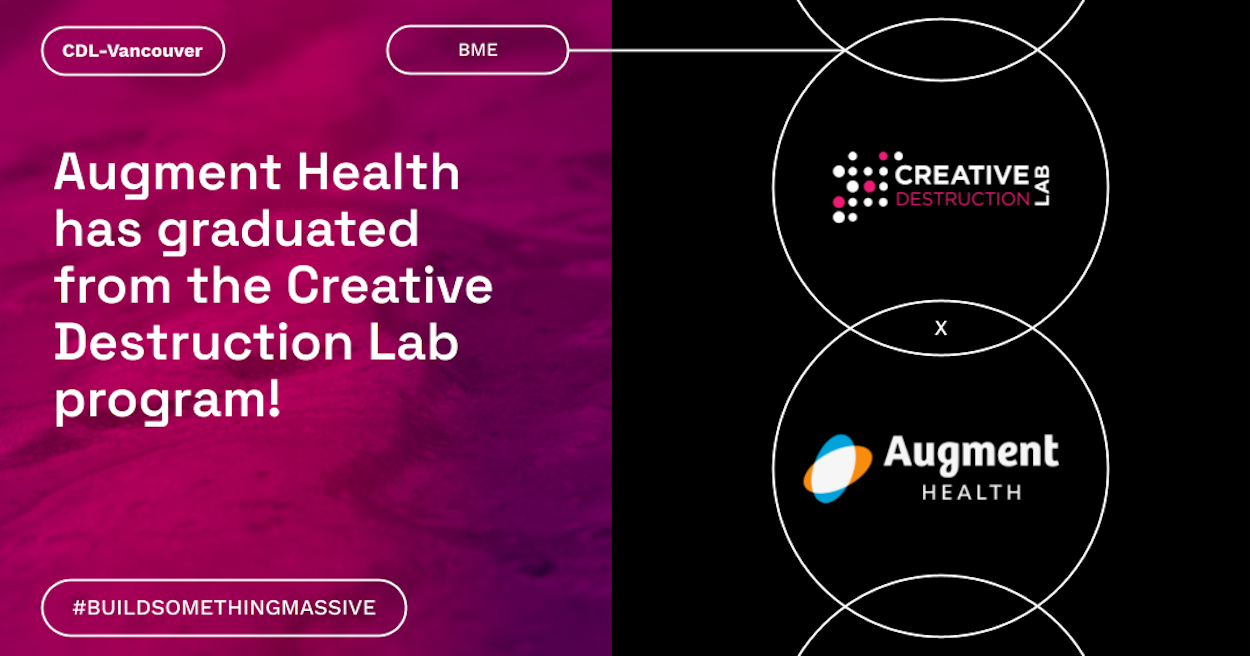 Active bladder monitoring startup, Augment Health, graduates from Creative Destructive Lab Vancouver's 2023 Biomedical Engineering Stream
Augment Health has successfully completed Creative Destruction Lab Vancouver's nine-month accelerator program. As part of their latest Biomedical Engineering stream, the company received guidance and mentorship from active startup operators, subject matter experts, and investors across three sprints, each approximately two months long.
This represents the latest in the team's progress as a company, as they work to bring their active bladder monitoring platform to market in an effort to support urologists as they care for patients with neurogenic lower urinary tract dysfunction (NLUTD). NLUTD, also known as neurogenic bladder, is a loss of bladder function often associated with neurologic conditions such as spinal cord injury and multiple sclerosis, among others.
Augment Health continues to be excited about the potential to improve outcomes, streamline care, and expand access through their platform. Learn more at https://augment.health
Media Contact
Jared Meyers
jared@augment.health
Check out more news and updates...